Research Restaurant Trends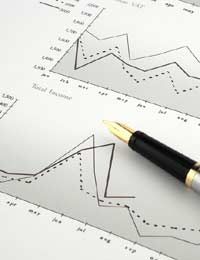 Although you may or may not choose to follow restaurant trends, you still ought to be aware of them. Much the same as music and fashion, trends for the restaurant industry vary at different times and in different locations.
Restaurant trends also vary according to the economic climate, so you may find that a time of financial slow down is not necessarily the best time to open a fois gras speciality restaurant. Also, hot topics in the news can affect the popularity of restaurants, so if you think back to the BSE crisis of the late 1990's, this would not have been a good time to launch a steak house. Many established restaurants do find that they can weather such storms, but you will face a tricky time if you have not yet established a loyal client base.
What Is Happening in London?
This is an important question, even if you are a Manchester or Isle of Skye based restaurateur. This is because the trends in the UK restaurant business tend to start in London and then filter through the rest of the country. Take yourself off for a weekend in London and enjoy some of the latest restaurants – look in Time Out magazine or go on one of the restaurant review websites. You can also see which restaurants have recently had good reviews in the Sunday supplements. See what they're doing and what ideas you can borrow.
Do Market Research at Restaurant Industry Trade Shows
A great way to see what is going on in the restaurant industry is to stroll around one of the hospitality trade shows. You do not want to have a stand – just take your time walking around the exhibitors and see what latest products they are launching.
Get chatting to the suppliers of food products, tableware and related items – see what is selling well and what trends they have noticed. The sales and marketing representatives are usually only too happy to talk about their industry and you can learn a great deal.
You will also be able to pick up some freebies and build your list of industry contacts and suppliers, so don't burn any bridges while you are there!
Read Industry Publications
Get a regular subscription to the restaurant industry magazines, such as The Caterer. You will be able to find out what is going on in the industry as well as related legislations. As well as trade press, you should read regular fashion and lifestyle magazines – this will help you to know where is this week's hottest restaurant and where is being slated.
While you don't want your business to be a carbon copy of the latest restaurant, which may be totally out of fashion in a month's time, at least you will be up to date with what is going on in your industry. The worst thing is to launch a new business that is only just out of date – this is far worse than opening a traditional restaurant such as a trattoria or bistro as you will look dated before you've even opened.
You might also like...