What is Your Restaurant's USP?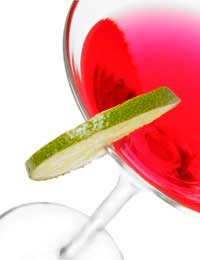 In a world full of media savvy types and endless amounts of businesses competing for the customer pound, you need to make sure your restaurant is noticeable.
Just opening a new restaurant in your local town and serving some nice food doesn't really cut it anymore.
That is not to say that you need to dye your hair pink and go on Big Brother before you can even fry a chip, but you do need to know how to sell yourself and your product in order for your new business to be the best it can be.
Look at the Competition
A good place to start to work out what your restaurant USP is, or could be, is to look at your local competitors. Obviously, you will have a very different type of competitor if you are opening a new restaurant in Covent Garden to if you are launching a French bistro in a popular market town.
Wherever you are, look around you. Are the current local restaurants doing a booming trade? Are they packed to the rafters at the weekend and pretty busy throughout the week? Are there endless 'two for one' deals splashed across windows and everything 'with chips'?
Have you spoken to potential local customers – not just friends and family as they may just tell you want to want to hear? Ask people in town on a Saturday what they are doing that night – carry a clipboard and explain what you are doing first or you may look like a dodgy stalker!
What Can You Do Brilliantly?
So, if your research on the competition has shown that people in your local town are crying out for a decent Chinese restaurant, but you are a trained cordon bleu chef, you may be feeling a little disheartened! The best way to deal with this is to talk to people and say that you are planning to open a bistro in the town – what kind of thing would they like to see on a menu? What would they usually spend on a meal out?
Think about what you can do really brilliantly – it can either be connected to the type of food, or a certain signature dish or approach to running the restaurant. For example, the London chain Tiger Lil's has a great USP – you pick and choose your ingredients from a fabulous fresh selection and then chefs cook it in front of you on huge flaming woks.
Perhaps you want to show off your cocktail making skills but don't want to open a bar. Use your fabulous cocktail menu to dictate the type of tapas or bar snacks that you offer and then shout about it.
It's Surprising What Can Be a USP
If you think about celebrity chef Gordon Ramsay, what would you say is his USP? Incredible cooking? Perfect steak and chips? No. His USP is SWEARING!!
The infamous London Chinatown restaurant Wong Kei's is famous for its terrible service and rude waiters!
It is surprising what crazy detail can become your USP. You just need to be different and identifiable. It may be your cooking, but your sales can be equally boosted by a ludicrous USP that gets people talking.
You might also like...