Managing Staff Discipline & Appraisals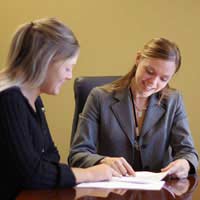 Running a successful restaurant is not an easy business. From day one you will probably need to recruit some staff and with that comes the responsibility of their training and development.
A good restaurant owner is able to complete effective staff discipline and appraisals. You need to be able to be the boss – to show your staff by example and to discipline them in an appropriate manner when necessary.
A common problem is for bossing to be too heavy handed. This can be for a number of reasons – either they lack confidence in their own abilities and this manifests itself in a nervous disciplining of their staff, or they are actually a bit of an ego maniac and love the power of telling other people off. Either way, don't let this be how you manage your staff discipline – they will not respect you for it and you will actually have a more difficult situation on your hands.
The best way to deal with the inevitable issues that you will have with your staff is to, initially, just accept that it is bound to happen. Manner new restaurant owners are also new to managing staff, so it is not surprising this is simply another area of running your own business that you need to learn.
Once you have accepted this as part of running your own restaurant, here are some guidelines for dealing with the discipline of your staff.
Offer an Open Door
Staff are bound to have problems with each other. Simple issues, such as changing shifts and day to day concerns, can usually be dealt with by being a listening ear. You do not want to be available for any old petty winge 24/7, but you do need to be a responsible sounding board for your staff. By getting the issue off their chest it often blows over. If not, you need to move onto the next point.
Say What You Mean and Mean What You Say
If the issue between staff is getting a little more serious, call a meeting at the beginning or end of their next shift. Don't have it totally in their time or your time – a cross over helps everyone stay focused. Offer each person a minute to explain how they feel and what they see is the situation. Listen properly, make notes if you need to. Once everyone has had their say, put forward your point of view. Be clear, non-emotional and business focused. Explain that your key concern is the success of your restaurant, with their happiness coming an important second.
Don't Be Taken Advantage Of
Do not allow staff issues to become a major problem in the workplace. Some people are just not suited to working in a restaurant. Do not be afraid to let people go – consult the ACAS or DTI website if you need advice on employment law.
If you have followed the first two points, you should not find that situations get out of hand. This usually only happens in the workplace if staff do not respect their boss. As long as you have gained their respect by being a fair, responsible, approachable boss, your opinion should overrule.
You might also like...