Understand your Own Business Skills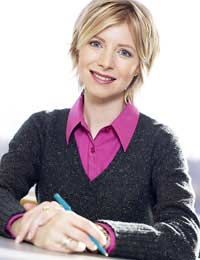 The key to running your own successful business is to understand your own skills and how to make the most of them – and how to pay for the gaps in your knowledge.
There is no point being a genius in the catering department, whipping up great meals with innovative ingredients, only to not have any customers to serve them to because your front of house manner leaves a lot to be desired.
No man is an island, as they say, and running a restaurant is no exception. There is no reason why you shouldn't be great at business, with exemplary communication skills and the ability to bake a perfectly risen soufflé.
Management Skills
The key to understanding your own management skills and management capabilities comes from looking at your past employment history. If you have a string of high powered positions where you regularly managed groups of people, you don't really have anything to worry about. However, if those people often left their jobs and blamed your management skills in their exit interview, perhaps this is not where your skills lie.
If you do not have any management experience, but are happy dealing with people and have strong communication skills, it may be that you are a superman manager. Think about how organised you are – at home and at work. How you perhaps arranged a friend's hen or stag do and found it a breeze to get everyone at the right place at the right time?
Financial Skills
How good you are with money is a key ingredient in the success of your restaurant business. There is no point just spending your way out of trouble – anyone can spend a fortune, but you need to be able to spend wisely and not waste anything. Just buying stacks of fillet steak and asparagus and selling it at £5 a head might get the customers through the door but you're never going to make any money.
If you're not good with money, you need to make sure you work with someone that is - a great accountant or even a competent bookkeeper may be enough. That may be a sleeping partner, or a business partner – just make sure you do or you will not have a business pretty soon.
Catering Skills
If your skills lie in the kitchen and your dream of running a restaurant comes from cooking rather than business desires, by all means be the chef. Just don't think that you can effectively run the front of house at the same time – one of them will let the other down. Concentrate on the cooking, of course, but make sure you recruit an excellent restaurant manager than you can trust.
Front of House Skills
Having a charismatic person front of house in a restaurant can make all the difference – they can make difficult customers less problematic, train waiters to promote the dish of the day and bring a valuable sense of orderliness to your whole restaurant.
If you are that person, then this is a great way to develop your business. You will be remembered by your customers and they will return time and time again. Just make sure that the restaurant does not become too much about you and not enough about the quality of the food and the customers.
You might also like...