My First Visit from Environmental Health: A Case Study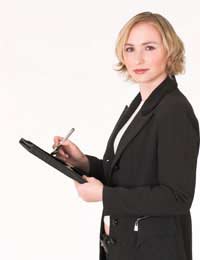 Your first visit from the local authority environmental health officer is not a day to get excited about, but it is important none the less. All restaurants in the UK have to comply with the rules and regulations relating to food hygiene and food standards, as laid out by the Chartered Institute of Environmental Health.
When Bernard West opened his gourmet burger restaurant in West London, he knew to expect a visit from his local environmental health officer after he was sent a letter to inform him that a visit was imminent.
Bernard told us, "I have always focused on the health, safety and hygiene of my restaurant, so it wasn't that I was concerned that my standards weren't up to scratch, it was more the idea that all aspects of my business were going to be scrutinised. I knew I didn't have anything to hide, but it's really scary to think that these people can close you down."
Worrying About the First Visit
In fact, very few restaurants are closed down by environmental health as those with failing standards are given strict instructions and time frames to deal with their issues and most are able to turn their businesses around. However, in London alone, around 40 % of restaurants inspected get given a written warning. As environmental health officers have the power to caution, serve notices of prohibition and, ultimately, close down restaurants, this is not something to be taken lightly.
Bernard continued, "I didn't want to run one of those restaurants that had pretty low standards most of the time and then went crazy with the bleach just before the environmental health officer came! We had strict rules for food rotation, labelling and preparation. We also kept separate sinks for food washing and hand washing, not to mention the various cloths and paper towels! I was pretty confident that we were doing everything right, but I still had a sleepless night before the inspection."
As it turned out, Bernard did not need to worry – his environmental health inspected gave his restaurant 4 out of 5 stars and the only comments were to ensure the dishwasher filter was cleaned each day, rather than every other day.
'Scores on the Doors' Scheme in London Boroughs
Many London Boroughs have adopted the 'Scores on the doors' scheme which allows all environmental inspections to be seen online, with the marks out of ten, by any member of the public. This scheme has seen some improvement of standards, although it has been noted that those at the top end are better and those at the bottom are worse.
Bernard concluded, "I was pleased to see just how thorough the inspection was – the officer was pulling out all the appliances and using all these swabs in different places. I was proud to get a good score, although I expected to because we take the matter very seriously here. I feel that if we are charging £8.50 for a burger, not only does it have to be the best burger, but every part of the service needs to be impeccable."
You might also like...