Is it Worth Hiring a PR Firm?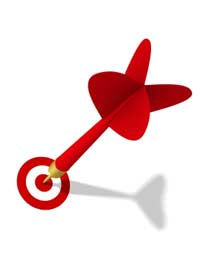 Hiring a PR (public relations) firm to promote your restaurant is worth considering if you have no marketing experience at all, although you will need to consider whether it will bring in more business than the cost.
The role of a PR firm is to gain 'free publicity' for their client (i.e. you and your restaurant) by using their network of media contacts to have your business mentioned in the press, on television and in magazines. Increasingly, viral marketing and social media are playing a large role in PR too and, if this is important to you, you must find a PR firm that is experienced in digital marketing as it is a very different area to 'traditional' PR.
So how do you know if you need to hire a PR firm to promote your restaurant or if a few good ideas and some hard work on your part could get the same results and save a fortune?
What Marketing Experience Do You Have?
You may have marketing experience without actually having worked in marketing. If you are good at meeting new people, getting them enthused about your restaurant and coming up with new ideas for promotions then it may be a more effective use of your time and money to join a networking group and get busy online.
If, on the other hand, you are more of a 'back of house' person and the idea of talking to people about your restaurant fills you with dread then hiring a PR firm may be the way forward.
Use Your Contacts
A great way to build up your own restaurant PR without the expense of a PR firm is to use your industry contacts. That can be suppliers, competitors, journalists and anyone else connected to your local area or the hospitality industry. Speak to people, tell them about your special offers or new menu, ask their opinion about a current situation in your restaurant or locally, such as landlords putting up rents or a new hotel opening. Starting a dialogue if the most important aspect of marketing your business.
Promote Your Restaurant Online
More and more PR firms are being hired to build an online presence for their clients as it's quickly becoming the most effective and relevant way to build business. If you are even a little bit internet savvy, then start a blog, a Twitter account, a Facebook fan page or all three! They really do gain their own momentum and if you post regularly and get potential customers and contacts involved in discussions, competitions and relevant stories, you'll be building your restaurant profile just as well as any PR firm.
Still Not Sure?
If you're still not sure whether you should hire a PR firm or promote your restaurant yourself, you could try speaking to a few PR agencies and asking them what they think they could do for your business. Rather like getting a quote from a builder before you start a DIY project, you'll have at least some idea of whether they're able to offer you a better service than you have the time, money or inclination to do it yourself!
You might also like...