The Certificates You Will Need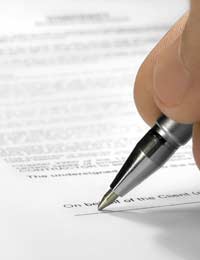 It is not the case that any old Tom, Dick or Harry can open a restaurant. However much your friends and family rave about your Thai curry or your stewed plums, you can't just decide to start charging the unsuspecting public for your wares.
Although it may seem a little sad, and perhaps a little too much towards a nanny state, that you can't just sell jams or cakes on stall willy nilly, there is a sound philosophy behind it. Perhaps originating from the litigious USA, we now have to cover our backs from the most unlikely of events.
Mind you, painful illnesses such as bacillus cereus from badly stored rice (sounds like a pop star), or salmonella from dodgy eggs are of limited fun if you are the poor unfortunate that gets struck down.
There are many illnesses that can be caught from out of date, wrongly cooked or poorly managed food so you need to make sure that you are fully up to speed with the requirements of food hygiene in your restaurants and so are your staff. And, more to the point, you can prove that you are.
Food Hygiene Certificate
Proving that you are aware of and operate under the appropriate food hygiene and health and safety regulations comes from having the correct certificates. You will need to have, and display, an up to date food hygiene certificate and so will your catering staff. There are also staff hygiene training certificates available and as they are not too expensive, it may be worth your while asking a local training company to visit your restaurant and asses your requirements.
Public Liability Insurance
You will also be legally required to have adequate public liability insurance, a certificate proving this should be displayed somewhere in your restaurant – in a public area. As a business that has members of the public on its premises, you need to have insurance that covers you should anything happen to them, such as if someone slips over or falls down a step and injures themselves.
This is not to say that people are going out of their way to sue any potential wrong doer, but if you do happen to get one of those smashing fellows, at least you will have public liability insurance to cover your legal costs rather than being sued personally.
Use Your Local Council
It is a good idea to ask for a visit from your local council's health and safety officer, even though they will probably invite themselves sometime soon. You can ask them what certificates are required for food business locations in your particular area and they will at least be aware that you are keen to do the right thing.
They can also advise you if there are any new initiatives or directives that you can take advantage of – there are often funding or free training courses available if you know where to look. This can often save you a fortune and, once you are on the list for these types of events or information, you are likely to be made aware of them in the future.
You might also like...