Health Inspections at Your Restaurants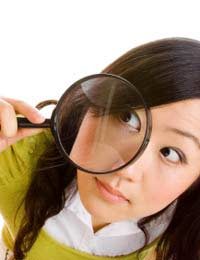 Unless you are running a grubby restaurant and serving dodgy food, you really have no reason to fear the environmental health officer.
Although disgruntled customers love to cry 'health and safety' or 'trading standards' if they feel they have wasted their money at your establishment, environmental health officers do not making a habit of closing restaurants down just because someone got the fish when they ordered steak.
However, your local health and safety officer may take a rather dim view if they turn up to inspect your restaurant and see food left out on counter tops, badly stored food or any evidence of pests or vermin.
In order to make sure that you comply with the regulations you are able to request, and indeed it is advised, that you have a visit from your local council environmental health department before you start to operate your restaurant as a commercial venture.
Commercial Ventures
A commercial venture is somewhat open to interpretation and in recent years this has come under scrutiny. Enterprises such as selling cakes on a school open day, or giving biscuits or chutneys to friends or relatives in hospital have become ever more difficult to control (assuming control is needed, of course, but that is a matter for your local government, or perhaps the Prime Minister himself).
This has given rise to the ludicrous practice of mums and dads not being able to provide home baked cakes to their children's cake stalls, but encouraged instead to simply give them a box of bought biscuits or cakes!
Anyway, back to the topic in hand. Health inspections at your restaurant are subject to just as many seemingly pointless rules and regulations, but you must not forget that they seem pointless because you are committed to operating a decent establishment. Imagine if your aim was simply to earn as much money out of the unsuspecting public before you got shut down – how clean do you think their dishcloths are? With perfectly rotated stock control? I don't think so.
That's why health and safety inspections exist and that is why you need to keep clear and detailed records or your food hygiene practices, staff training and kitchen hygiene.
'Scores on the Doors' Council Ratings
You will be subject to an inspection in your first year of business and you will be given a star rating that is calculated in relation to a number of designated standards for food hygiene, cleanliness and general confidence in your business management. Trading standards officers can also be contacted if it is found that you are offering something which is not true – such as saying that all your fish is fresh and then they find loads of fish in the freezer.
The rating that you are given is legally allowed to be made available to the public and indeed some local councils are starting to publish the results on their website. Even the most successful restaurants can get into bad habits, which are soon found out and can shut down your restaurant in a heartbeat. So don't risk bad practices – get into good habits from the start and train your staff to do the same.
You might also like...