Restaurant Health & Safety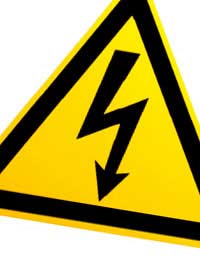 OK, so we've all heard about McDonald's coffee cups with 'Warning! Hot!' on the side, or the bags of peanuts from the supermarket with 'May Contain Nuts' as a helpful warning.
Health and safety has long been the butt of jokes about jobsworths and general ludicrous behaviour, but when you are the owner of a restaurant, you will need to start taking the rules a little more seriously.
That is not to say that you have to start giving customers hard hats and epipens as they walk through the door, but you will have to think about the worst case scenario at least while you are getting your training and structure in place.
Don't Leave It Too Late
The reason that all this happens at the beginning is that you do not want to wait until something happens before you get the adequate insurance or give your staff the right training. For a start, this could be the end of your business – if someone decides to sue you for not warning them that peanuts were used in an unsuspecting dish, you may find that you cannot afford to continue your business.
However, it is important that you do not get a false sense of security even if you do have all the right health and safety practices in place. You and your staff still need to be vigilant and cautious in matters relating to health and safety regulations, even though you know that you are covered should the worse thing happen.
So, what is health and safety in the restaurant business? Essentially, it refers to the best practice rules regarding food safety, staff training, stock control and insurance. There are other issues that are connected and you are advised to seek more detailed information from a professional in your local area that will be fully up to speed with the directives and initiatives in your local borough or council.
Common Sense Practices
Some people believe that good health and safety practices are simply common sense, however, there are often regulations relating to record keeping and paperwork that you must make sure you adhere to. There is no point doing all the practical stuff right if you are not keeping your records up to date as you will not be able to prove your actions should you be investigated. (Of course, there is a point, but you get the message).
Food safety tends to focus on your stock control, storage and refrigeration practices. So if you cook, say, hot rice one day and use the leftovers for a rice salad, the manner in which you cool the rice and store it will need to ensure that there is no chance of harmful bugs growing and making your customers ill.
Staff training is a key element of health and safety as you need to know that they are aware of issues such as telling customers there are hot plates and clearing any spillages up quickly.
You will need to insure that you have more than adequate public liability insurance, too, so that you are covered should a member of the public be injured on your premises.
All of these issues are covered by your local government and, as a restaurant, you will be subject to inspections to ensure you are complying with regulations.
You might also like...
Pleasure to read and thanks for the valuable overview given!
Martin
- 13-Aug-13 @ 6:46 PM