Setting Meal Prices to Stay Profitable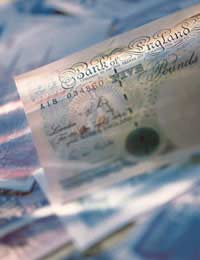 The prices you set for the meals you serve in your restaurant will make a great difference to your profitability.
You cannot just serve fillet steak and only charge five pounds - yes, your restaurant will be packed, but you will not stay in business very long. Now, a loss leader is one thing – and can be a great marketing campaign. A 'loss leader' is when you purposefully sell a product, or even give it away, in order to introduce a new audience or customer base to your products and services – think giveaway free gifts at train stations and new chocolate bars on the front of weekly gossip magazines. You could even offer fillet steak for five pounds if you wanted – just don't make it a regular thing and make sure you shout about it to get the maximum benefit from your investment.
What Does the Dish Actually Cost?
Before you can set a profitable price list for your menu, you need to know how much the dish actually costs to make. It's easy to see the main ingredients in the dish – the fish in the fish pie or the beef in the hamburger – but what can easily trip you up is the 'unseen' elements of the dish that all add up when you are making large numbers.
Think of the dash of vanilla essence in the cookies, or the bay leaves in the stews. When you are cooking these dishes at home they are only the odd penny here and there, with a packet of bay leaves seeming to last a lifetime. This is not the case in the restaurant trade. All those little dashes and squirts here and there add up – and they need to be factored into your pricing in order for you to make a profit.
Add in Rates
We've not even started on electricity, lighting, staff costs and all those other overheads that can slap you in the face if you're not careful. You may have sat in a restaurant before and seen the £8 'pasta arrabiatta' on the menu and thought – I could make that for about fifty pence. But you forget that you didn't shop for the ingredients, prepare them, pay the rent, pay for the waiting staff and chef and then wash up afterwards. That is not to say that that is necessarily worth the £7.50 difference, but going out to eat is all about treating yourself!
There will always be the old misery bags customer that points out how much a dish actually costs to make, but when you are the one paying the bills, invoices and wages, you need to be charging £8 rather than 50 pence. The skill comes in making sure that you make a profit without irritating your customers by charging too much for too little.
The quality of the products and raw ingredients you use will say a lot about your restaurant – and allow you to make a good business. Unless you are going for the lowest common denominator, you will want to be using good quality ingredients. It is also very popular to use locally sourced and seasonal ingredients too – they may cost you a little more, but they can be a great value add on the menu and help to boost your profitability.
You might also like...