Should you Employ a Restaurant Manager?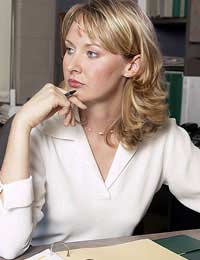 It goes without saying that the right staff can make or break a new restaurant.
Too many restaurant owners think that they can do it all themselves – be the 'hostess with the mostess' (or host with the most), cook delicious, Michelin star worthy food and wait tables with flair and grace.
Of course, this is not possible. Even if you did try it you would be exhausted after the first night and probably lose all possibility of having return customers.
So, who are you going to recruit to help you make your new restaurant into the place to be?
Why Would You Need a Restaurant Manager?
A restaurant manager is an often overlooked position when launching a new restaurant on a small scale. People think that this is an unnecessary expense that they can do themselves. Perhaps you can, but make sure you are totally honest about your skills first.
You can be the restaurant manager if you are not going to cook the food, love all sorts of people and all their foibles, love attending to annoying people's every whim and never want a day off. Assuming this is not very likely, think about employing a restaurant manager.
Yes, the employment of a good restaurant manager is going to set you back at least £20,000 a year – a large slice of your profit before you have even started. If you can afford to hire a restaurant manager, then they will usually make back their salary and then some by being efficient and running the restaurant in a commercially appealing manner.
How to Manage a Manager
When you employ a restaurant manager you will still need to manage them. Make your expectations of their performance clear from the start and impart with them your passion for your restaurant. While restaurants often have a relatively high turnover of staff, a good restaurant manager will stick around if they are given a degree of autonomy to operate the front of house as they see fit.
Now, with this you can already see a potential problem – what happens when the restaurant manager and the restaurant owner clash? If you have clearly defined roles within the business you can have the manager as your 'right hand person' – giving them the responsibility and ownership that they crave, while maintaining overall control of your business.
Who Is the Right Restaurant Manager For Your Restaurant?
Many restaurant owners say that the best restaurant managers are not necessarily the most experienced. The right personality and fit with your aims for your business are far more important than years and years in restaurant management employment. While you do not want to employ someone that has never set foot in a restaurant, let alone managed one, you need to think how their character will appeal to customers and whether they are willing to understand your goals.
A common approach is to offer suitable restaurant managers a trial period. You do not need to put them on a full time contract, just make it clear what you are offering, what you expect and what will happen at the end of the trial. Do not make the trial too long or you will just look like you are taking advantage of them and you will not get off to a good start. A week is usually plenty. Regardless of whether you employ them at the end of it, pay them fairly for their time and make that clear at the start of the trial. Bear in mind that many restaurant managers are given accommodation as part of their salary package.
You might also like...