Understand your Target Market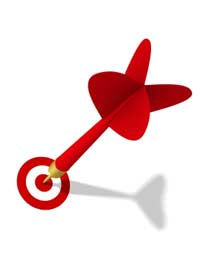 When you decide to run your own restaurant, there will be a great deal of initial research you can conduct that will help the whole process go a lot smoother.
Understanding your target market is a very important part of that research – there is no point opening a fabulous sashimi restaurant in the middle of a small market town where most people only go out for dinner on high days and holidays.
Similarly, you mustn't launch a new 'we cook everything pretty well' restaurant with no discernable style or purpose in the middle of a very expensive, very chic high street.
Location, Location, Location
The saying is just as true for starting a restaurant as it is for buying a property. Your location plays a huge part in what type of restaurant you will run, as it determines, to a large degree, who your clientele will be, what type of food they will be prepared to pay for and your likelihood for staying in business.
Just because you can get a cheap lease on a basement just off the high street, don't think it is a good deal – although the owners of Wagamama will tell you this rule doesn't apply! Maybe if you have millions of advertising and a cool new strategy, but otherwise, the rule stays!
If you find a good location near a theatre, for example, make sure you offer pre-theatre suppers. If you are right next to a sixth form college, don't underestimate the spending power of students and write a menu accordingly – at least at lunchtimes.
Local Tastes
If you have decided on a location, think about who is most likely to be your customers. It is unlikely that people will travel many miles to get to a new restaurant, even if this changes as your reputation grows.
Use the internet to research the types of people in your area, their spending habits and requirements. However, don't make the mistake of making assumptions about people – just because there are no decent restaurants in a town doesn't mean local people are prepared to pay for a good meal.
Ask around, try to speak to local groups and ask what they would like to see. Google for a potential social group connected to your target market and ask if you can speak to them. Putting the time in now will pay great dividends later as it will stop you from launching a restaurant that could never work.
Your Experience
Your target market will be affected by your own experience and social understanding. Cater for who you know and do it well. If you love good pub food, serve really excellent pies and ploughman's. If you have many years of fine dining experience, put it into practice and launch your new business with a high quality approach.
Think about the types of people that are likely to be your customers – if you don't like noisy children, don't open a family-type restaurant and if you can't bear snooty types, lay off the fine dining! Huge generalisations, of course, but be prepared for the stereotypes.
You might also like...
Certainly food for thought - a great resource - cheers
newstart
- 2-Jan-12 @ 2:14 PM