Keeping Up to Date With Accounts and Paperwork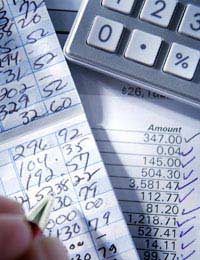 Running a restaurant is not just about making good food and creating a great atmosphere.
Far too many people that open their own restaurant forget about the administrative side of their business. It is no excuse to say 'I'm the creative one – I do the cooking', unless you have a dedicated person that deals with the business side of things.
It is very common for restaurant businesses to fail within the first year of business, often because they did not take care of the paperwork and get behind.
Take Control Of Your Paperwork
Don't be a statistic and let your restaurant business fail because you got carried away in the kitchen. Remember that your business is far more likely to succeed if you take control of the accounts and paperwork – it doesn't just look after itself.
If you are not very good at this sort of thing, now is the time to learn. You cannot just push it to one side or it will catch up with you, either in the form of unpaid tax bills, no cash flow or not having enough restaurant covers to pay your suppliers.
Calculate Your Costs
A common mistake in the restaurant trade is to not calculate the cost of your menu carefully enough. There is no point getting yourself into financial difficulty (which you may not even realise until it's too late if you don't keep on top of your paperwork) by selling a dish for £7 that costs you £6.50 to make – you must be aware of your GP (gross profit) levels.
In order to keep up to date with your accounts and paperwork, you must start the year by keeping it all in one place. Of course, it would be better to have a clear system of folders and files that you maintain weekly, but if you cannot stretch to this, at least keep every piece of paper related to your business in one place.
Make sure you keep all your receipts and invoices together, including everything from your suppliers. It is also a good idea to keep copies of your menus, bookings and orders so that you can cross-reference your kitchen records with that of the restaurant.
Cross-Reference Your Receipts And Bills
This cross-referencing will make a huge difference to your business as you will be able to see how much a dish costs you to make, how many you sell and how much wastage you make. Wastage is the biggest looser for restaurants and is a crazy way to throw away your money. If you have a head chef, you need to make sure that all food is being used – a good chef knows how to utilise leftovers without making the menu look cheap, decent portion control and how to use lower cost ingredients in delicious dishes.
At the end of your first year in business, going through all your paperwork and accounts may show up some details that you will be keen to avoid in your second year. Rather than let bad habits fester, make the necessary changes now and re-educate your team so that they help your restaurant run smoothly.
You might also like...