Revisiting Your Business Plan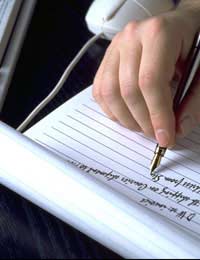 There is no point going to the effort of writing a business plan if you don't revisit it at least once a year.
Your business plan is a valuable tool for developing your business if you take care to assess what went well and what mistakes you made. It is not as though a successful business never has any problems; it's all about how you deal with problems.
A business plan can be as fancy as you want – some people just write it themselves as simple word document on their computer. Other people prefer to devise a business plan alongside their bank manager or accountant, with the final document printed and bound.
It really doesn't matter – as long as you have one.
So, assuming you followed the earlier advice of writing a clear business plan before you launched your restaurant business, this article is all about making sure you maximise the document's potential after your first year in business.
Read Your Business Plan
This may sound like an obvious idea but there is no point having a business plan unless you refer back to it. Keep it in an easy to access place and, throughout the year, annotate any changes so that, when it comes to your annual review, you have a good starting place.
Reading over your business plan after your first year in business is a real eye-opener and can be a great confidence boost too as you realise just how far you've come. It is amazing just how much you learn in your first year of business, so what may have seemed like a good idea when you were writing the plan may seem naïve when you read it back.
Assess What Went Well
Reading over your business plan you will be able to see what ideas worked well. You may find that you didn't stick to your business plan at all and that you followed a different path to the one you intended. As long as you have been successful, it doesn't really matter, but it is better if you have made notes throughout the year as you can then factor them into next year's plan.
You need to totally honest during this process as it will help you succeed next year. Don't get your figures confused – be clear about what costs you had and what profits you made. Accept that not all promotions will have worked.
Assess What Went Wrong
This is the area that really adds value to your restaurant. By not repeating bad promotions and learning from your mistakes, you are improving your business immeasurably.
Again, you must be totally honest with your failures and be proud of yourself for moving forward with purpose.
Learn From Your Mistakes
Too many restaurant owners try to make their restaurant the type of place that they would want to go with their friends without taking their customers requirements into consideration.
There is nothing wrong with using what you know as inspiration and being passionate about your business, but be careful to learn from what you can see are financial mistakes and don't keep repeating them just because it suits you. Your business will not last and your bank manager will not thank you.
You might also like...